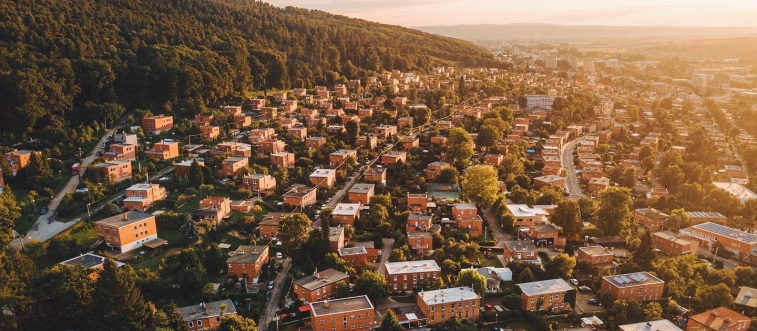 Attractions
You have several options for a tour of Zlín. You can walk around the individual monuments and interesting areas, e.g. the town hall, Tomas Bata Villa, 14|15 BATA INSTITUTE, the Zlín skyscraper - the No. 21 administration building, the Roman Catholic Church of Sts. Philip and James, the Zlín chateau and many others. You can also walk in the footsteps of Zlín's architecture and discover the unique features of Functionalism. You will admire Baťa's residences and typical houses with their exposed brickwork.
The tour also offers other destinations in Zlín's surroundings such as castles (Malenovice, Lukov), chateaux (Lešná, Vizovice, Napajedla), observation towers and the neighbouring towns. If you have children, you can take a one-day trip to the Zlín Zoo.
Photo by Mr. Jiří Novosád. Thank you.